Atlanta Boudoir Photographer
About Our Boudoir Portraits
Hi, and welcome to Atlanta maternity photographer, Esteem Boudoir — your premiere boudoir portrait studio based in Kennesaw, Georgia. We specialize exclusively in photographs that put you in the best light (pun intended) and make you feel, and look glamorous.
Nine months, that's all you have. In these nine short months, your body will change more than it ever has before. Nine months to prepare to fall in love for a lifetime. I'm Russ, and I am super delighted that you have chosen me as your maternity photographer. As a husband, I have personally experienced the miracle of pregnancy and birth 3 times. You are creating, growing, and giving life. It is incredible!
This day is literally all about you. Let us take care of you here at Esteem Boudoir. We know that once the baby arrives, you will have minimal time to take care of yourself. That is exactly why you deserve a full day of spoiling.  You will shine with pregnancy glow in these stunning pictures!
So you want to book with Atlanta Boudoir Photographer, Esteem Boudoir? Believe us when we say that we are just as excited as you are about your session!
We offer four unique packages, each of which comes with a wardrobe consultation. If you have any questions about which package is the best for your needs, don't hesitate to give us a call or send us a message and we'll be more than happy work with you.  We can create a custom package to fit any budget.
We require a 25% deposit to book your session, which locks in your session date. The remaining balance is due at the start of your fabulous shoot.  Drop us a message to book your session!
Information About Your Boudoir Session
Have a question that's not listed here? Contact us and we can answer it for you.
Privacy
Privacy is our priority when it comes to your photo session. Boudoir photography is an intimate art form. Esteem Boudoir will never share your photos on our web site, blog, marketing materials, or social media sites without your written permission. You will never be pressured to share your pictures, and the decision to allow Esteem Boudoir to feature your pictures in our portfolio is entirely up to you.  Read more about our privacy policy.
All images shared by Esteem Boudoir have the express, written approval of the client or model.
Latest News About Boudoir Photography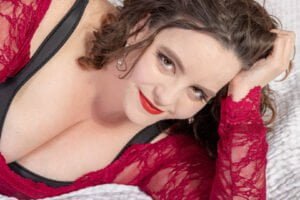 Table of Contents Feeling Sexy, Empowered, and Boosting Your Self-Esteem I've always enjoyed plus size boudoir sessions.  Society tends to have a rigid definition of
Read More »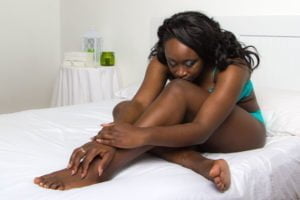 I hope everyone is staying safe and healthy during these crazy times! For this month's newsletter I wanted to give 5 simple tips for practicing
Read More »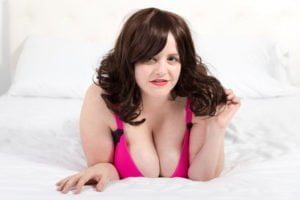 Your Safety Is Our Primary Concern I hope you are having a good day and staying healthy during all this craziness! As you know, our
Read More »