I love making women feel beautiful in their own skin.   I believe all women are gorgeous, sexy, and incredible, and I want that beauty and confidence to shine during your shoot.  I strive to deliver life changing experiences that can help free you of your insecurities, explore your inhibitions, or celebrate a very special moment in your life. Boudoir is not just about the photos, it's about transformation, celebration, vulnerability, and realization.  My goal is to create an empowering, creative, fun environment where you are challenged to be sexy, daring, provocative, and above all, YOU!
I am very happily married to a wonderful, gorgeous woman, and I have 2 amazing sons and 2 equally amazing stepsons.  I live in Atlanta, GA, and Phoenix, AZ and split my time between both cities.  My interests outside the studio include hiking and exploring interesting places, classic cars, and spending time with my family.  I enjoy many types of photography including landscapes, cityscapes, aviation, and nature.  You can see my personal portfolio here.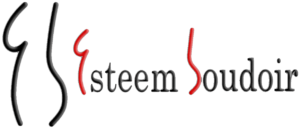 I have always loved photography.  My first "real" experience was in 8th grade when I joined my junior high school yearbook team.  I instantly gravitated towards photography and enjoyed the darkroom – developing film and prints.  A few decades later, my beautiful, amazing, supportive wife commented on how great she thought my pictures were.  She suggested turning my hobby into a career.  That got me thinking…
Around the same time, I was trying to improve my photography skills by experimenting with different types of photography.  I had the opportunity to shoot alongside a professional photographer in his studio.  We would be working with a professional model, exploring fabrics, textures, and different lighting techniques.  I was hooked – I knew instantly that I wanted to focus on photographing people.
Flash forward a few months – I was starting to focus more on boudoir photography.  I hadn't put together a business plan and was working under the very original name "Photos by Russ".  I arranged to help an aspiring model, Bella Sparkles, build her modeling portfolio.  We scheduled a shoot that would take place 5 weeks later.  The day of the shoot, she revealed that she almost cancelled with me – during the weeks prior to the shoot, she had experienced several traumatic events that rocked her self-confidence and had her feeling like she was in a very dark hole.  Thankfully, she decided at the last minute to continue with the photo shoot as planned.
During our shoot, I shared with Bella some of the pictures we had just created.  She was ecstatic, jumping up and down with excitement and joy.  It motivated us to keep going – we shot several hundred pictures over several hours.  She looked especially beautiful and I couldn't be more proud of her or the pictures we captured that day.  When I delivered the pictures to her, she started to cry, stating that she never thought she could look that beautiful.  It was a moving experience for me too.  That's when I realized the power of photography, how it can change someone's perception of themselves and enhance their life.  It was at that moment that Esteem Boudoir was born.
Our passion is to empower women through photography.  Our name, our mission, our brand and entire marketing message centers around that one ideal.  We specialize in celebrating YOU, capturing those special qualities inside and out that make you beautiful, special, and unique.   Our passion is creating beautiful imagery that will leave you feeling gorgeous, sexy, desirable, empowered, and with a reinvigorated sense of confidence and self-esteem.